California Permit Practice Test – 6

---
Number of Questions on Permit Practice Test No. 6
This, and all other permit practice tests at california-dmv-practice-test.org, is designed to help you prepare for your California Driver's License or Learner's Permit.
The practice test has 30 questions, slightly less than the real examination.
On the real test, you get 46 questions if you are under 18 years. If you are 18, the permit exam has 36 questions.
Should you already have a California License and is asked to take the license test again, the renewal test has 18 questions.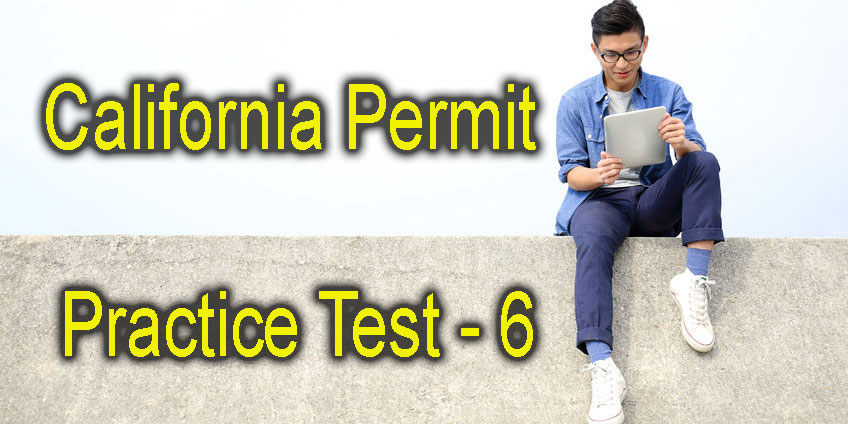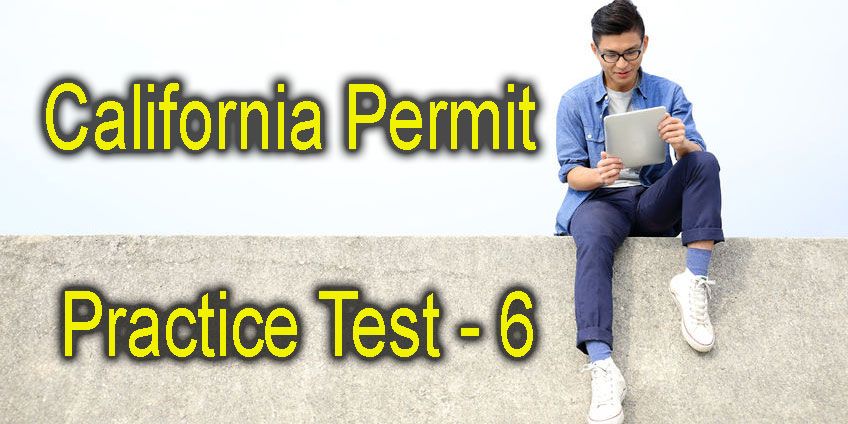 Get the California Driver Handbook
A practice test is a great way to prepare for the examination at California DMV! It's even better when you get questions and answers for free, which is exactly what you'll find here. We offer free online practice tests and several knowledge articles to help you get your permit or license quicker.
Our practice tests cover all important topics in the Driver Handbook and any driver's ed class. But don't skip the handbook and think that practice tests are enough.
Simply memorizing questions and answers may help you a lot when it comes to passing the exam, but doesn't make you a great driver.
Learning rules of the road and California laws takes time. The more time you'll give it, the better the knowledge will stick. So, get yourself a copy of the California Handbook and read it. Make sure you have the latest version, since laws change almost every year.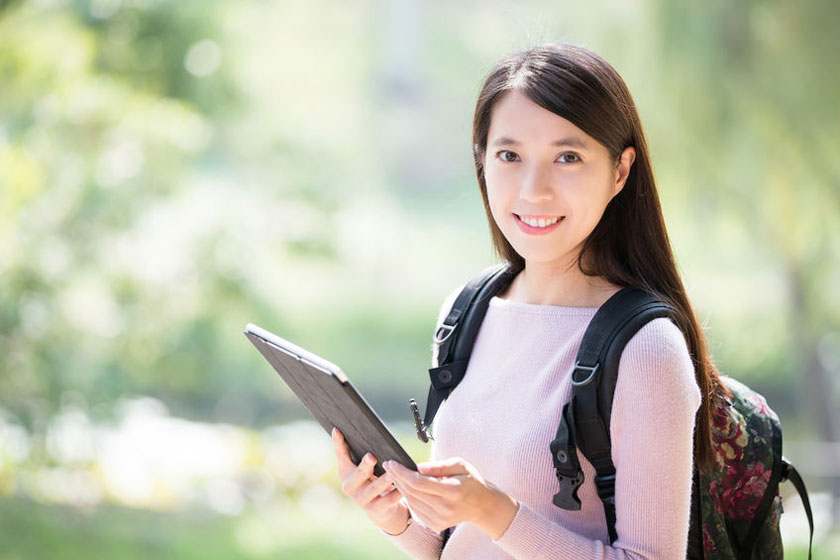 The California Examination Process
The Driver's License examinations include:
Vision test (if you wear eyeglasses or contact lenses, bring them with you).
Knowledge test.
Road test or "behind-the-wheel driving test". You must make an appointment to take the road test. It is waived if you hold a License from out-of-state or a U.S. territory.
You take the knowledge test on an automated test terminal with a touch screen terminal. You can probably still get a paper test, if you ask for it or if you have trouble using a computer.
Recommended Reading
Some recommended reading:
---
Photo Copyright: Shao-Chun Wang / 123RF Stock Photo