How Does California Point System Work?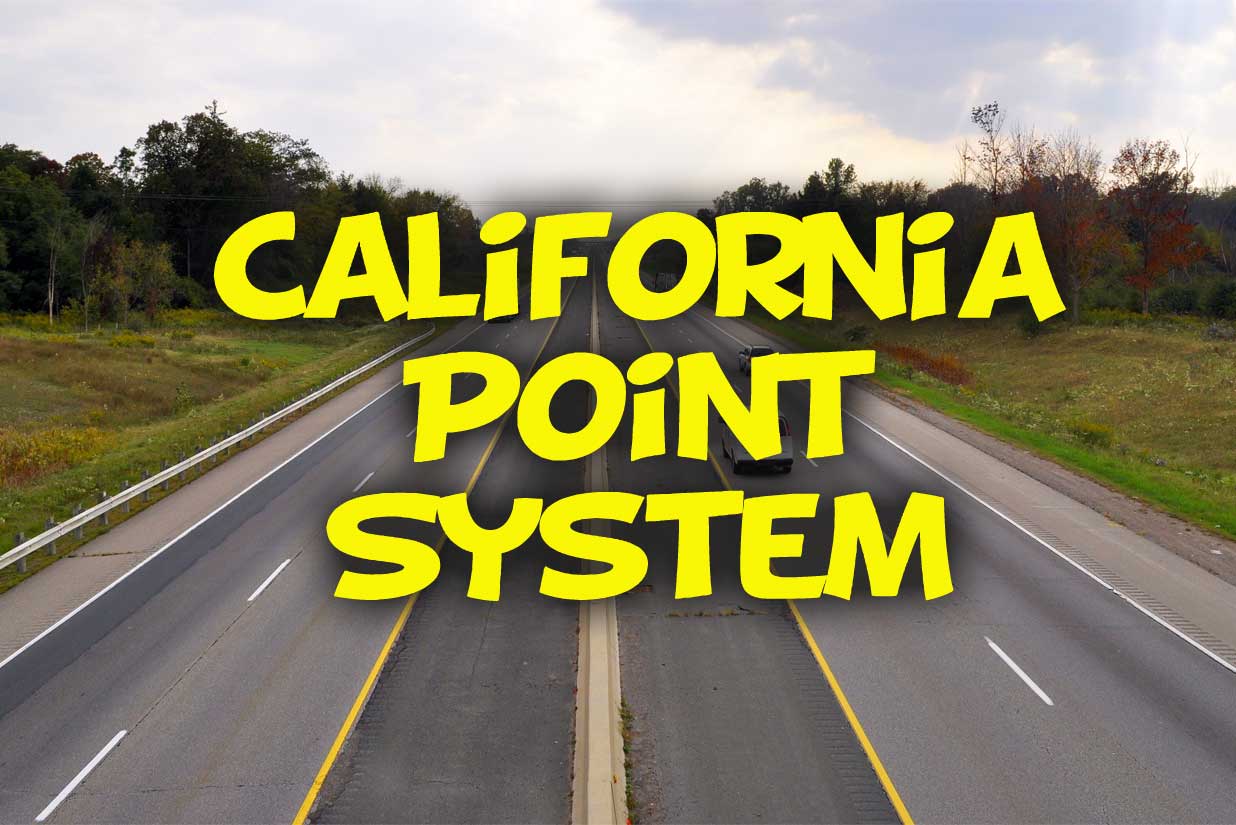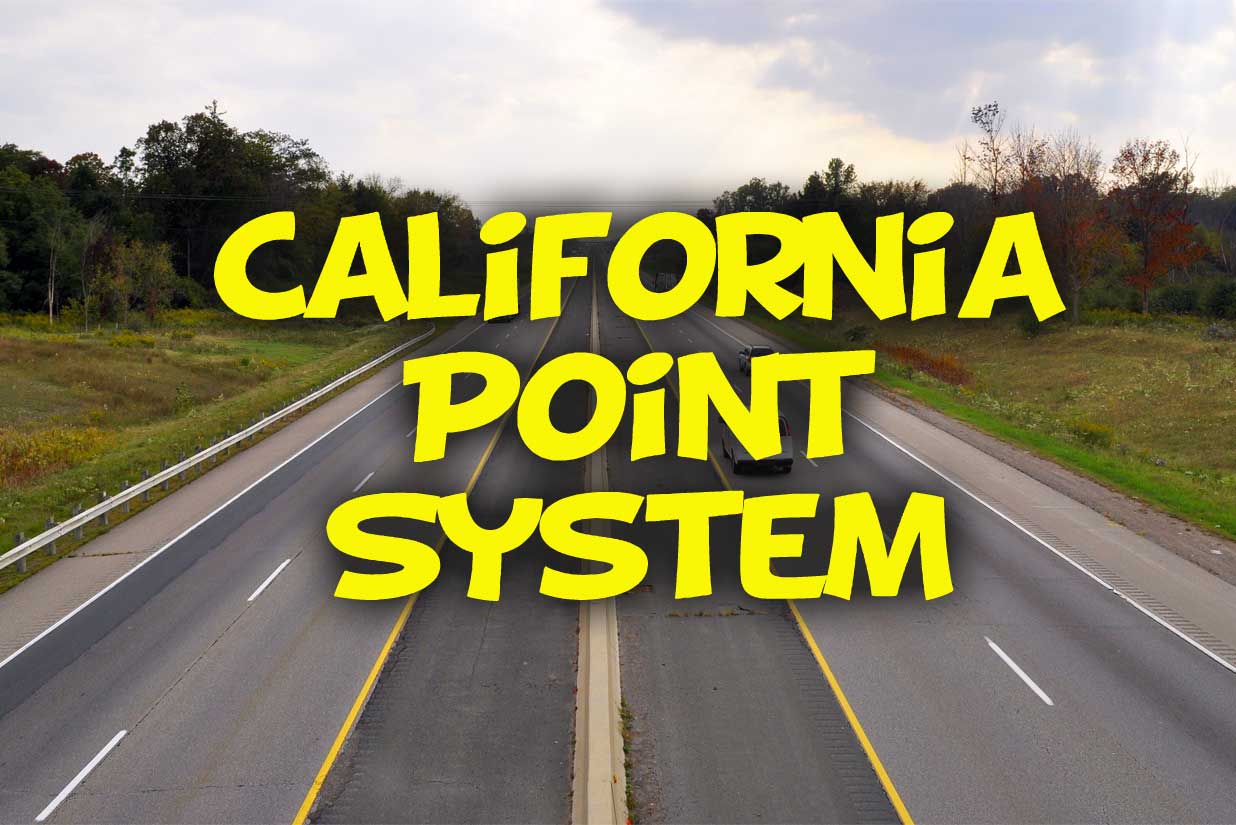 California Point System
California driver point system is known as the Negligent Operator Treatment System (NOTS). It is based on negligent driver points and includes warnings and sanctions against your driver's license.
In California, the point system affects drivers 18 years or older. Drivers under 18 years are only affected if they violate a provisional probation or suspension.
One Point per Conviction
Under the point system, California DMV assigns one point to a driver's record after a conviction of most common offenses. Examples of such one point offenses are speed violations with an overall speed less than 100 mph and disobeying signs and signals.
More serious convictions are assigned two points. Such convictions are all specified in the vehicle code and include Hit and Run accidents, Reckless Driving, and Driving Under the Influence. See Article 3 Section 12810 in California Vehicle Code.
Commercial License holders are assessed a point count of 1.5 times the usual value. A two-point violation will result in three points on the driver record.
Traffic Convictions in Other States
Your driver record is also affected by traffic convictions in other states, the District of Columbia, Puerto Rico, and Canada. DMV adds the same point count to your record as if the offense occurred in California. Out-of-state collisions are also reported to CA DMV. These reports are reviewed to determine if the driver was responsible, had been drinking, was injured, etc.
Actions by the DMV
Level I (Warning Letter)
You will get a warning letter if your driver record shows:
2 points within 12 months.
4 points within 24 months.
6 points within 36 months.
DMV also sends you a warning letter when a major conviction is added to your driving record.
Level II (Notice of Intent to Suspend)
California DMV notifies you about an intent to suspend your driver's license, when any of the following occurs:
3 points within 12 months.
5 points within 24 months.
7 points within 36 months.
You will also get a notice when a major conviction is added to your driving record.
Before a suspension takes effect, you have the opportunity to defend yourself. You simply contact your local Driver Safety Office to schedule a formal hearing. In general, you need to do this within two weeks.
Level III (Probation/Suspension)
DMV will suspend your driving privilege and you will receive an "Order of Probation/Suspension" when your record shows:
4 points within 12 months.
6 points within 24 months.
8 points within 36 months.
Your one-year probation includes a six-month suspension which run concurrently. The action is effective 34 days from the date the order is mailed.
Level IV (Violation of NOTS Probation)
DMV will suspend your driving privilege and send a "NOTS Violation of Probation Order" when:
Any violation or collision occurs during a suspension.
A one-point or two-point violation or responsible collision occurs during a probation period.
Any Failure to Appear (FTA) or Failure to Pay (FTP) violation during the probation period.
A driver under the age of eighteen years violates provisional probation because of a responsible collision, an FTA or FTP, or any other reportable violation.
---
Learn more about California NOTS Program